Reach for the top of your sport – the diver level unrivaled in the recreational ranks: Geo Divers PADI Master Scuba Diver. With this certification in hand, you'll have reached the highest accomplishment for a recreational diver.
What will we do..?
The PADI Master Scuba Diver rating is achieved when you fulfill the requirements below. The 5 required PADI Specialty courses can be a combination of any of the following:
Altitude Diver
AWARE Fish ID
Boat DiverCoral Reef Conservation
Deep Diver
Digital Underwater Photography
Dolphin & Ray Rebreather
Diver Propulsion Vehicle (DPV)
Drift Diver
Dry Suit Diver
Enriched Air Diver (EANx)
Equipment Specialist
Multilevel & Computer Diver
Naturalist Diver
National Geographic Diver
Night Diver
Peak Performance Buoyancy
Project AWARE
Search & Recovery
Shark Diver
Underwater Navigator
SMB Diver
Wreck Diver
Tec Basics (DSAT)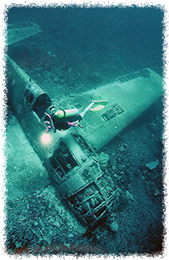 No one said prestige was easy to come by, but it is certainly well worth it. As a Master Scuba Diver your experience will open a new level of confidence whether you're diving local wrecks, quarries, reefs or exploring exciting dive environments around the world. Achieving recognition as a 'black belt' of recreational scuba diving is among the most sought after diving accolades.
What do I need to I start..?
To put yourself on top and reach the top, you need to have completed the PADI Advanced Open Water Diver (or equivalent), PADI Rescue Diver, and any five PADI Specialty Diver certifications.
How long will it take and what's covered in the cost..?
Master Scuba Diver – $xxx – You can work towards this in your own time, just accepted the challenge and stop by the shop to get the details.