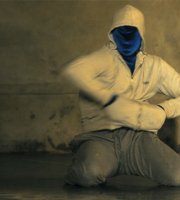 Dean Walsh, one of our loyal dive buddies, is the driving force behind a choreographed dance work called "Prime: Orderly", playing at Parramatta's Riverside Theatres this week.
Following his 2 year study of the marine environment and the interaction between man and ocean creatures all over the planet, Dean has put together a dance performance that marries dance movement to the myriad of marine eco-systems he has discovered and explored.
Certainly a show with a difference, Dean has combined his talent as a choreographer with the disciplines of eco-environmental studies and science to produce a show that is entertaining and thought provoking.
Here is the link for tickets:
http://riversideparramatta.com.au/show/prime-orderly/
Also interesting is a project to crowdfund the project moving forward.
http://www.indiegogo.com/primeorderly
Hope to see you there!